The process of designing your own custom t-shirt can be intimidating, particularly if you are doing it for the first time. You need to figure out which designs will work best on your custom t-shirt: the font, the color, images, backgrounds, and which print option to use (screen printing, digital-to-garment, vinyl graphics, embroidery). Here is the ultimate guide to creating cool custom t-shirt designs.
Coming up With Your Design
Coming up with a custom design can be a tough process, and there are many things that need to be considered. You need to determine how much detail will be in the design and the size of the image. The rule of thumb is to keep the custom design simple yet build in design character to make it pop off the t-shirt.
Simple images are more likely to attract attention than complex and detailed images. You must also figure out if you will be using photos, text, or graphics in your design. If your using a current image to help you design your own custom image, it's best to key in on the original illustration and use it to see if it will pop off the t-shirt. Lastly, the color of the t-shirt should determine the text and colors that you should use in your custom t-shirt design.
Design Sites
Another way to create digital images apart from Photoshop and Illustrator software is using design sites. There are several free t-shirt design software sites with image edit capabilities which can help you create your images from home. A graphic design site like BigCitySportswear.com offers free design tools to help you customize your design.
Color Scheme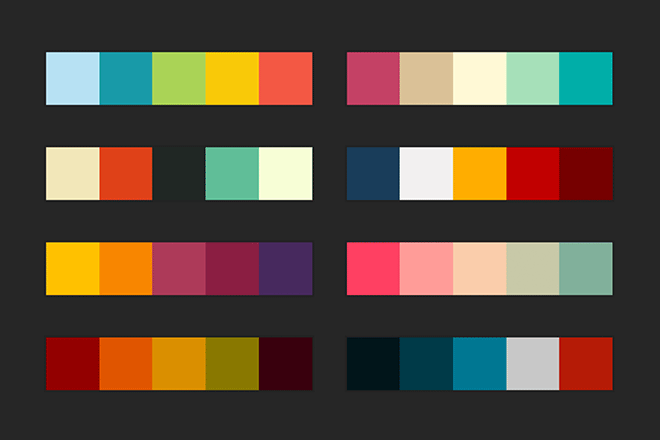 Make sure you have enough color contrast, so your design can be clearly seen when printed on the t-shirt. There are certain ink colors that may not show well on darker or light-colored shirts, which will make it difficult to see or read. When using darker colored shirts, opt for light ink colors. Pastel colors such as yellow, light blue, or light green, work really well on a dark t-shirt. If you use light colored t-shirts, you should consider darker color tones. The darker tones will pop-off the light t-shirt material and make it easy for the viewer to clearly see your design.
Prepare Your Artwork for the Print Method you're going to use
If you are looking to screen print your design, the best practice is to use pantone colors. Designs look really cool on computer screens, but often do not transfer crisply to print machines. Although some colors may appear to look fantastic on the computer screen, when printing on a darker colored shirt, the print machines can distort the ink color, making the design appear dull.
Make Your Brand Relevant
If you are advertising a brand or a company, incorporate your logo into the design. When people see the design, they will associate it with your brand, making it easy for them to remember your company. If your advertising a sports team, your design should feature the primary colors of the team.
Choose the placement of the design on your T-Shirt
You can place the design on the front, back, or sleeve of the t-shirt. For a formal t-shirt, it would be ideal to place the design on the center of the shirt. Wherever you choose to position the image, make sure it is balanced properly on the t-shirt. You can also be funny and creative with text in order to highlight your brand or slogan on the back of the t-shirt.
Creating a background to your image
When creating your custom t-shirt, you can decide to have a background for your image or leave the background area transparent. This should depend on how complicated the composition is of your design. If your design is very detailed, your background area should probably be transparent. This will make your texts and images look more natural.
Printing the Design
Once you have the perfect design, the next step is to print it on your t-shirt. There are many factors that you need to consider. Factors such as cost, materials used, appearance and production time. These need to be well thought out to determine the best print method for your specific design. The most common print methods are screen printing, direct-to-garment printing, vinyl graphics and embroidery.
Most importantly, take the time and research reputable printing companies. Reputable companies will produce quality work and make your custom t-shirt design pop off the t-shirt.
Conclusion
Designing your own custom t-shirt is a great way to show your creativity, market your brand, or make a cool fashion statement. Definitely do your homework. Use an easy design software tool and find a reputable printing firm to make your design display correctly.