Everyone has at least one custom t shirt design in their closet.  It's a basic type of t shirt, but it is a fashion-forward piece that fits any situation, if worn properly. Some of the most fashionable celebrities and icons wear custom designed t shirts and graphic tees and look very cool doing it.
The cool fashion statement of wearing Graphic Tees
You too can pull off a style that is cool and fashion forward with the right custom t shirt and attire. Here are some guidelines you can use when wearing graphic tees to achieve a cool look in any setting.
Wear custom t-shirt designs that fit your body well
Choose a shirt that is not too loose and not too long. Long shirts bunch up when tucked in to your pants, so stick to t shirts lengths that hang no lower than halfway down the zipper. If your shirt is to tight, it can make you feel uncomfortable, especially if you replaced your 6-pack abs with a spare tire.
Also, a well-fit shirt is versatile, and you can wear it as a layer under a jacket or blazer. You will feel confident wearing a shirt that fits you comfortably!
Choose a custom design that suits your individual style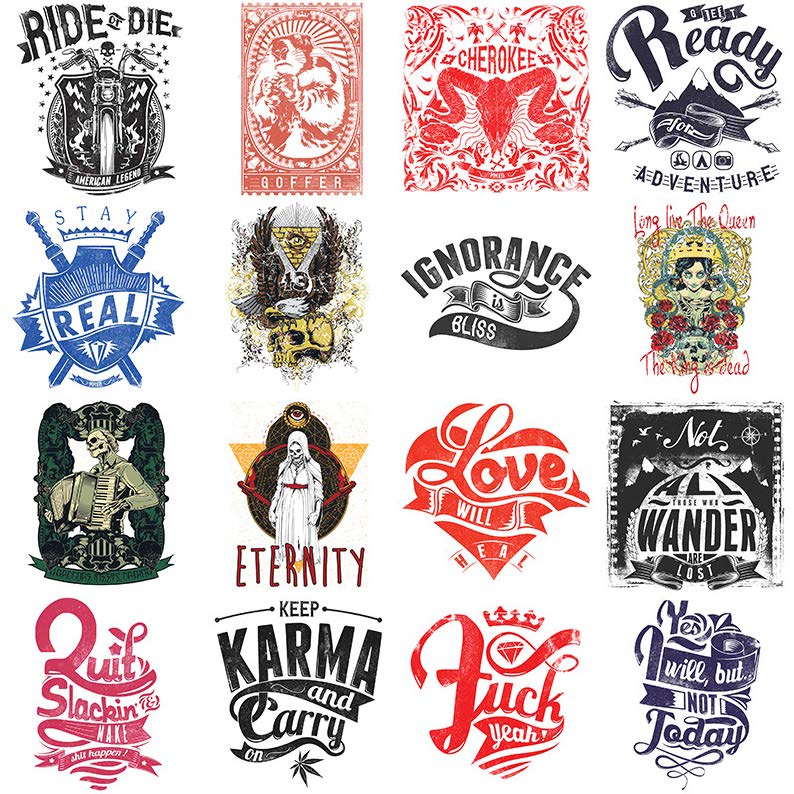 One cool idea is to channel your inner rock star with vintage band designs. It's nostalgic to see the custom graphics of your favorite band. Anyone can relate to the past bond you had with your favorite band. It will lead to some cool discussions.
If rock bands aren't your passion, you could choose to design a t shirt with other retro designs such as vintage cars, classic logos of famous brands or old t.v. shows.
Also, you can sport tees with geometric prints, skulls, or short slogans. You should make sure the text does not contain vulgar language or pornographic images…keep your custom t shirt design classy.
Avoid vibrant-colored t shirts
Bright-colored shirts during the summer fits the season. And there is nothing wrong with it, but make sure you pair the t shirt with simple denim jeans and low-key sneakers to make it easy on the eyes. Using too many colors, or prints, or textures could kill the look.
It's certainly fun wearing tees with eye-catching colors, but consider toning it down a bit. Some neon colored t shirts are very loud and distracting. A muted or neutral shade is a better choice to make your wardrobe versatile in all environments.
Versatile graphic tees is the winner
Wearing a blazer or jacket over a graphic t shirt will give you a sense of style for your street-smart look.
Wearing a graphic tee that contains text or graphics that can be seen while wearing the blazer or jacket is a hot look.
Pair your t shirt design with a neutral-colored blazer, some skinny jeans, and sneakers and you're ready to impress at any occasion.
This look is great for a meeting with colleagues, party with friends or date night.
Keep the graphics minimal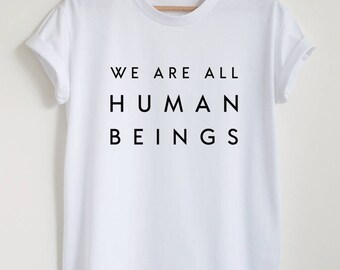 If your shirt is covered with way too many graphics, it will overwhelm the audience. People will thing you're a walking graffiti board and it will be a confusing style.
A well-designed custom shirt will express your thoughts and emotions. Keep it simple. Minimal graphics is the key to a great look.
Another cool style is to wear a classic white tee with bold text or one crisp image. Pair it with plain white pants. Then slip on a pair of leather boots. Clean cool look.
Don't be afraid to experiment with different combinations. As long as you avoid old worn-out and outdated teenage shirts, or those with vulgar slogans, then you will be just fine.
These are just some guidelines to help you choose the right graphic tee look and style. But in the end, it's how you wear your clothes that truly matters. People notice confidence more than clothing.
Wearing custom graphic tees is certainly the easiest way to express your personality and individual style.